Caring, Knowledgeable Service. Affordable Solutions.
Premier Health Solutions offers value-packed health insurance solutions tailored to your particular needs and budget. Based in Frisco, Texas, we are highly regarded for our extraordinary service and ability to assist individuals, families and small groups who cannot obtain or afford traditional major medical insurance plans. Our agents are truly dedicated to finding the best fit for your situation – not simply selling products. We take satisfaction in solving insurance challenges for our clients because we know it makes a meaningful difference in their lives.
Unlike agents you may encounter who sell "discount plans," Premier Health Solutions only offers insured, regulated products through agents who are licensed to sell in your state. As licensed agents, it's our duty to make sure you understand the scheduled benefit, short-term medical and other products we represent. And, it's imperative that we comply with all rules and guidelines mandated by your state's department of insurance. So you can feel confident that what you are told is accurate and truthful. Be wary of agents who are not licensed or regulated: they can't be fined or have their licenses taken away if they misrepresent their products.
The advantage of experience
Our agents understand the insurance industry. So we can readily explain the options available to you and what you qualify for based on your health condition. Then, we'll recommend the most appropriate solution to fit your coverage needs and finances.
Not only do we walk you through what your plan covers and how it works, we show you how to use it to get the most value. Although scheduled benefit plans set limits on doctor visits and the amounts they pay, limiting those benefits helps you control your monthly premium costs. Here's another advantage: Even if you have pre-existing conditions, you won't experience individual rate increases, like those frequently imposed by major medical insurers.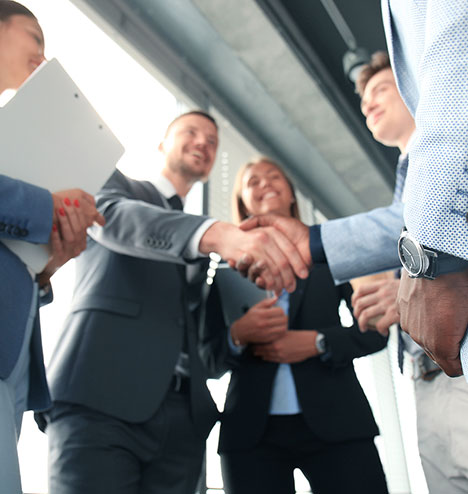 We go the extra mile for you
At Premier Health Solutions, we'll show you how to use the added benefits that accompany your insurance plan to help offset your health costs. Our agents have many tools available to help you, and we often research alternative resources to help with our plan members' health needs. Whether helping you find the right plan – or supporting you afterwards – we look out for your best interests and are here to help.
Know that we listen, we're genuinely concerned about you, and we treat you with dignity and respect. Honesty and integrity are cornerstones of our business – and key reasons why our plan members recommend Premier Health Solutions to others seeking health insurance.
Learn more about our Premier Health Solutions insurance experts.