Short Term Health Insurance Made Easy
Premier Health Solutions manages a health plan's back-office tasks so you can focus on your members. We're a comprehensive provider of benefits, administration, and management services for a number of healthcare options, including short term health insurance.
We support organizations across the U.S. including:
Small businesses
Agencies and independent agents
Carriers, by taking their products to market
Backed by a leadership team with extensive experience in the healthcare industry, we know how to streamline services. We make it easy for your members to:
Access their benefits through our secure member portal
Make premium payments by credit card or ACH bank drafts
Set up recurring automatic payments
Reach out to our customer service team with their questions
Your members will appreciate the wealth of membership benefits. You'll have time to focus on growing your business.
We also make it easy for associations and small businesses to grow and retain their members by providing valuable benefits at affordable rates. Because we're always researching the market, we help your association stay competitive.
Our Short Term Health Insurance Options
We've dedicated ourselves to creating innovative healthcare packages with industry-leading carriers. Short term health insurance is a flexible option. It allows entrepreneurs, contractors, freelancers, and others to find healthcare at affordable rates that work for them and their families. We also provide these plans in our small business group health insurance options.
These plans can provide temporary coverage when members are in between jobs, school, or retirement. They can also fill in their gaps of current coverage. Or, they simply provide an option when individuals can't access traditional insurance plans.
Premier Health Solutions can offer:
Short term health insurance plans in 19 states
Flexible deductible options
Depending on the state, short term health insurance plans cover individuals or families for up to 36 months
We carefully vet all of our carriers and non-insured benefit options to ensure we are providing consistent, high-value services to our customers and the members they serve. By looking towards innovative solutions, we overcome many barriers that make healthcare inaccessible for too many in the U.S.
At Premier Health Solutions, we provide flexible healthcare options that fit the needs of today's modern families. If you're interested in learning more about how we can help, contact us today at (214) 436-8000. We're always happy to answer any of your questions about our services.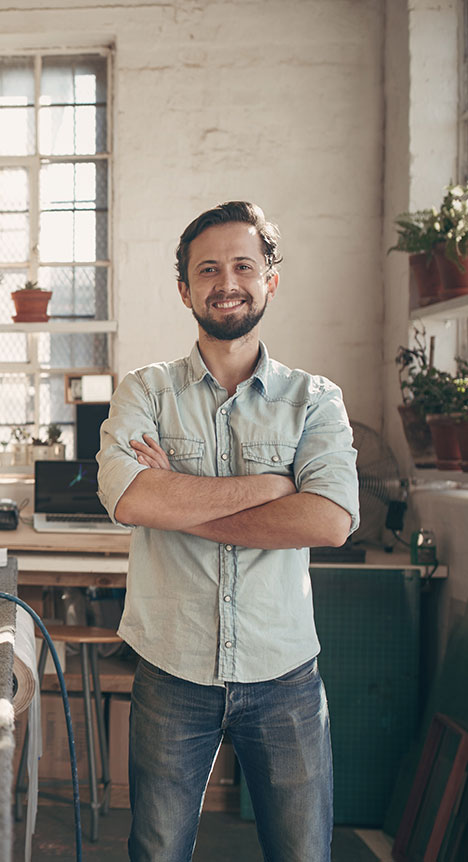 What We Do At Premier Health Solutions
We work from a unique model at Premier Health Solutions. Our leadership team is made up of industry veterans who understand the pain points many small businesses and agencies experience when supporting members.
Because of this, we provide comprehensive, end-to-end services for your administration needs, as well as agency services. We've developed high-quality relationships with carriers, agents, associations, and small businesses to improve overall member benefits.
Our long-standing success and great reputation are due in part to this executive leadership, as well as our commitment to honest and reliable service. We simply have a history of doing things the right way—for our customers and their members.
When working with Premier Health Solutions, this is what you can expect.
Access to a rich benefits package at affordable rates
Whether your members are starting their dream business, transitioning to full-time contract work, or pursuing a different goal, they need a secure foundation to start from. Short term health insurance makes the leap just a bit easier.
We connect you with nationwide carriers who provide affordable options in 30 states. You have the flexibility to create packages that work for them. Choose from a combination of guaranteed issue or standard issue short term plans. Depending on their location, plans may be available for 30 to 180 days, or even 364 in some states. And, many plans can start immediately, allowing them the support they need, when they need it.
At Premier Health Solutions, we provide access to a wide range of health products beyond short term health insurance. Your members can choose to add insured products like:
Term life insurance
Accidental death & dismemberment insurance (AD&D)
Dental and vision care
They'll also have access to non-insured benefits, such as:
Patient advocacy services
Discount prescription programs
Telemedicine appointments
Lab and imaging services
Ready to learn more? If you have questions, call one of our licensed agents for more information. You can also give us a call at 855-351-7533. Our team is always here to answer your questions about short term health insurance.
Easy enrollment for your members
Whether you're an agent, organization, or a small business owner, you know you need to make it easy for new members to access their services. This is especially true for products like short term health insurance, which may only be in place for a handful of weeks.
At Premier Health Solutions, we pride ourselves on offering end-to-end benefit services. These start with a simple enrollment process. Members first receive a welcome email that contains all the information they need to log into our secure member portal. They'll also receive their welcome letter and official ID cards in the mail within seven to ten days.
On the member portal, your members are able to:
Review their account and billing information
Print membership guides and temporary ID cards
Learn more about their membership benefits and additional non-insured services, like discounts and telemedicine options
Receive updates about their membership or new product options you offer
Our focus on compliance and constant technology improvements means this member website meets all legal standards, ensuring a secure and private experience for your members.
It's also full of information, so members can:
Educate themselves on their benefits
Learn more about other product options
Get answers to their most frequently asked questions
Transparent billing and collections services
Everything we do is not just legally compliant, but also ethically responsible. This is especially true when it comes to our billing and collections services at Premier Health Solutions.
Through our streamlined payment gateways, members can:
• Make safe and secure premium payments
• Use payment methods that work for them, as we accept all major credit cards and ACH bank drafts
• Set up monthly automatic payments
We make it easy, both for you and your members. Your members receive easy and hassle-free directions about their payment dates. You'll receive detailed billing reports that clearly show the effects of our efforts on your membership base and bottom line.
Customer support, every step of the way
Our leadership team is made up of industry veterans who have been helping people make sense of their healthcare options for decades. We know that stellar, reliable, and transparent customer service makes the real difference for members.
Our customer service team is available by phone Monday through Thursday, 8 AM to 5 PM and Fridays until 4 PM Central Time. Our member portal is available 24/7 so members can access their materials any time and anywhere. Our team is always ready to:
Solve problems for your members
Answer questions about their short term health insurance
Remove obstacles before they become issues
Help them figure out their payment options
We go a step beyond, too. Great customer service is proactive. We send members periodic association-branded nurture campaigns about new programs, discounts, or services they could benefit from. We also send information on how to use their benefits most effectively.
Streamlined agent support
Our network of agencies and independent agents work with thousands of people every week, ensuring they have access to life-changing healthcare options. At Premier Health Solutions, we make it easy for you to help those who need it most.
Along with our short term health insurance plans, we:
Offer access to other healthcare products at competitive industry rates
Create custom branded materials for your marketing efforts
Support your member fulfillment, enrollment, and billing needs
Provide agent training and support about our flexible solutions
We also make commissions easy with full-service commission management. Our system manages calculations and funding, and provides detailed statements in a variety of formats. Agents receive competitive commission rates with fast, frequent, and consistent payouts.
We're committed to fostering strong and long-term relationships with our network of agents and agencies. By managing your back-office services, you can focus on reaching new customers and growing your business. You'll also have a designated customer service representative who can provide personalized help and answers to your questions.
Explore Your Short Term Health Insurance Options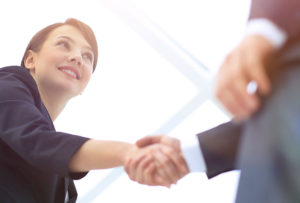 We can help you provide better coverage and benefits to your members. From day-to-day administration to billing, we're an end-to-end solution for your healthcare needs. If you're ready to learn more about how we can help at Premier Health Solutions, give us a call at (214) 436-8000.
Speak With a PHS Representative
PHS Privacy Policy - https://mu.staging.premierhsllc.com/phs-privacy-policy/