Life-Changing Protection When They Need It Most
If members are diagnosed with a major illness, they definitely don't want to think about money. We understand. Their time should be spent on recovering and getting back to their life. Unfortunately, too often they face debt or even bankruptcy from medical costs.
At Premier Health Solutions, we create innovative solutions to help families prepare for life's most unexpected events. Critical illness insurance provides direct cash benefits to pay for your member's out-of-pocket expenses that arise due to a critical illness.
Our critical illness insurance plans are meant to help members who:
Have exorbitantly high deductibles
Would take a significant financial hit from a prolonged work absence
Are priced out of, or unable to access, traditional insurance
Which illnesses are covered will depend on their state and exact plan, but they may cover major illnesses like:
Cancer
Stroke
Heart disease and heart attack
Kidney failure
Major organ transplants
Paralysis
During this time, members also shouldn't have to worry about overly complex insurance questions or processes. Our leadership team has extensive knowledge in the industry. They know the pain points many members and providers face.
Because of this, we've developed systems that make health insurance easier. Your members can expect streamlined enrollment and billing processes. They can talk to our customer service team with their questions. They can also access their benefits directly through our secure web portal any time.
Our Critical Illness Insurance Options
We manage robust and innovative relationships with nationwide carriers to provide high-quality, affordable insurance options to your members. Premier Health Solutions offers access to critical illness insurance in 28 states. The majority of our plans are guaranteed issue, but we also have standard issue options. A member's final premiums and level of coverage will depend on a variety of factors, especially their location.
We do so much more, though.
Premier Health Solutions makes health insurance easy for today's small businesses, associations, agencies, and membership organizations. We provide comprehensive benefits, administration, and plan management services. This means we handle the back-office tasks so you can focus on your members and growing your business.
With our services in place, your members can easily:
Set up their benefits packages online
Access their benefits through our secure member portal
Make premium payments, via most major credit cards or ACH bank drafts, and set up recurring payments
Reach out to our customer service team with questions
Beyond your members, we make healthcare management easy for your growing business or membership organization. Our team stays ahead of industry and marketplace changes with constant research. We also track how your members are utilizing their benefits and record any of their feedback. This helps us ensure your group receives the most valuable and appropriate benefits for them.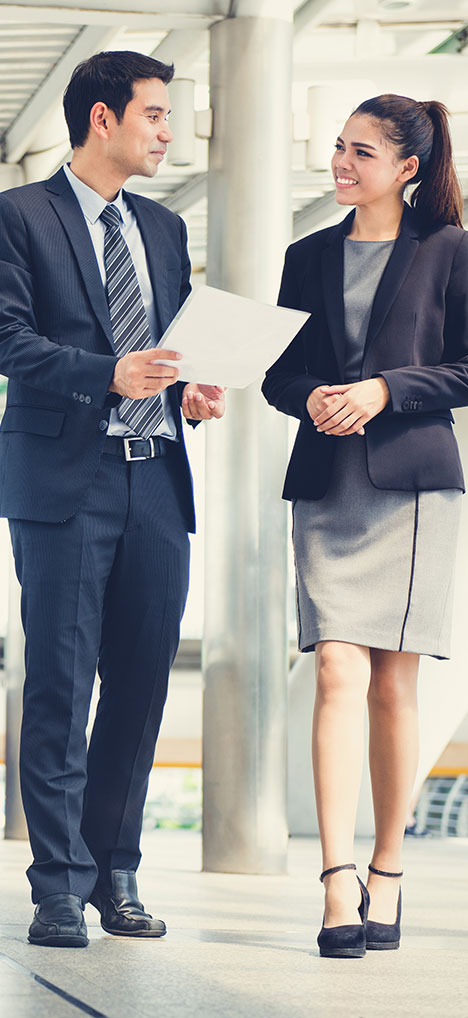 What We Do At Premier Health Solutions
At Premier Health Solutions, we provide comprehensive, end-to-end services for your administration, benefits, and management needs.
When working with Premier Health Solutions, this is what you can expect.
Competitive rates for today's families
Critical illness insurance protects families and individuals from the catastrophic out-of-pocket expenses that can occur with a major illness. If one does occur, these plans provide predefined cash benefits to cover expenses.
Critical illness plans can help members who struggle with high deductibles. Likewise, they support those who are priced out of traditional insurance. Finally, they may be the extra protection an individual needs when there's a family history of a certain condition.
To provide real value for these families, these plans must be affordable.
At Premier Health Solutions, we've partnered with industry-leading carriers to create competitively-priced healthcare products. We are an exclusive administrator for The Health Depot Association as well as Affiliated Workers Association. This allows us to provide group rates to your members who are eligible to join.
The majority of our plans are guaranteed issue, but we also have standard issue options. You'll find options in 28 states across the U.S. The level of coverage, cash benefit amount, and any exclusions will vary, depending on the plan and member's location.
Access to cost-saving and life-changing benefits
For those with a major medical illness, critical illness insurance can protect their family's financial health. But, beyond this product, Premier Health Solutions also offers value-added benefits that can vastly reduce other out-of-pocket costs.
Our non-insured benefits include access to:
Telemedicine services so members can get medical help on their time and in the comfort of their home
Patient and medical advocacy programs to ensure they're getting the care they need for their illness and have the information they need to make difficult decisions
Discount prescription services, as well as direct-to-consumer laboratory services
And more
We also have a wide range of health products beyond critical illness insurance. Together, these make our programs even more well-rounded and helpful for your members. You can create customized healthcare packages that also include insured products like:
We do our research when finding new partners or carriers, and look to partner with the best. Learn more about our other products by clicking below.
Reliable and member-focused services
Getting your members the health insurance they need is only the first step. Managing it long-term can be a major drain on your otherwise limited time and resources. At Premier Health Solutions, we can help.
We offer end-to-end benefit services that start at enrollment. Your members will first receive a welcome email, with instructions for logging into our secure online portal. A welcome letter and official ID cards come in the mail a few days later.
From there, we maintain reliable and secure contact with your members. Our customer service team is available by phone Monday through Thursday, 8 AM to 5 PM and Fridays to 4 PM Central Time. Our online member portal is always available 24/7.
On the member portal, your members can:
Review their account and billing information
Print membership guides and temporary ID cards
Learn more about their membership benefits
Get information on additional non-insured services, like discount programs and telemedicine
Make safe and secure premium payments, with credit card or ACH bank draft
Receive updates about their membership or new product options your organization offers
We also send your members periodic association-branded nurture campaigns. These detail new programs, discounts, or services they may benefit from.
A focus on compliance
Everything we do is not just legally compliant, but also ethically responsible. From our billing and collections service to robust member education materials, we ensure your members get honest and clear answers to all of their questions.
We also focus on constant technology improvements throughout our business.
Any payment or member portals employ the latest security and privacy standards. We also use robust reporting and analytics programs to share detailed reports with your organization. These clearly show the effects of our work on your membership base over time, as well as your bottom line.
Customized support for our network of agents
Providing administrative services is just one part of what we do at Premier Health Solutions. We also cultivate long-lasting and robust partnerships with our network of agencies and independent agents.
Agents are on the front lines, answering healthcare questions and providing life-changing options to the people who need it most.
We know that you need healthcare plans that are robust, yet flexible. You also need customizable solutions at affordable rates. At Premier Health Solutions, we craft a full portfolio of competitively priced healthcare products to support the work you do. You can also connect directly to our carrier partners.
Further, we provide agency back-office services like:
Full-service commission management
Agent training and licensing
Custom branded materials for your educational and marketing efforts
Member fulfillment, enrollment, and billing support
We'll also match you with a dedicated customer service representative. This representative will work closely with you, ensuring you have the support and information you need.
Learn More About Critical Illness Insurance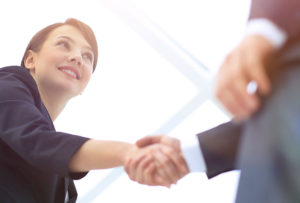 At Premier Health Solutions, we simply do things the right way—for our customers and your members.
Our leadership team is made up of industry veterans. They've spent decades helping people navigate insurance challenges. Our long-standing success and great reputation are due in part to this executive leadership, as well as our commitment to honest and reliable service.
From day-to-day administration to billing to agency support, we're the end-to-end solution for your healthcare needs. If you're ready to learn more about our critical illness insurance options at Premier Health Solutions, give us a call at (214) 436-8000.
Speak With a PHS Representative
PHS Privacy Policy - https://mu.staging.premierhsllc.com/phs-privacy-policy/