At Premier Health Solutions, we help your members connect with insurance products that could work for them. If you're a small business, membership association, or agency, we can also manage the back-office tasks for these plans. Here's what you can expect.
Designed For Your Members' Needs
Accident medical expense coverage allows your members to coordinate their care and benefits. It's an additional, or supplemental, insurance product. Typically, members have it in addition to other traditional insurance plans. After other plans have reimbursed them for care, accident medical expense insurance kicks in.
These plans pay cash benefits on an excess basis in the event of an accident. They're typically very affordable with small deductibles.
If an accident occurs, for example, and a member goes to the hospital, their traditional insurance may cover a portion of their visit. If the deductible is met on their accident medical expense insurance, and they still have outstanding charges, the plan provides cash benefits to help offset remaining expenses.
Depending on the plan your members choose, they can receive cash benefits for healthcare costs related to:
Hospital and emergency room visits
Doctor and specialist appointments
Ambulance services
Surgery fees
Imaging and diagnostic tests
Together, these benefits provide financial protection if the unexpected happens. These cash benefits go directly to members, not healthcare providers. Many plans can start immediately.
However, these plans are best used in addition to traditional plans. They help with gaps in coverage and can be a life-changing supplement to another plan. Depending on the plan they choose, they only cover costs for certain covered services. Do note that these plans are not considered an ACA-compliant health plan for tax purposes.
Our Accident Medical Expense Insurance Options
We partner with nationwide carriers to provide high-quality, affordable insurance options to your members. As an exclusive administrator for The Health Depot Association and Affiliated Workers Association, we can provide group rates to your members.
With them, we create affordable insurance options for:
Accident medical expense insurance can help their members who:
Need to minimize out-of-pocket health care expenses related to covered accidents
Travel frequently, as these plans don't have a fixed in- or out-of-network coverage area
Don't have enough in savings to cover the costs of high deductibles from other plans
Couldn't recover from the financial risks of a long illness
Need coverage now, as many plans can start next-day
These plans also offer a level of flexibility not available in traditional plans. Your members all have different health needs. These plans can be made to provide more coverage for some or lower monthly premiums for others.
How much members pay for their premiums will depend on:
The level of coverage they choose
Maximum benefit amounts
Their deductibles
Their location
Premier Health Solutions offers accident medical expense insurance in 27 states. The majority of our plans are guaranteed issue, but we also have standard issue options. Accident medical expense insurance plans provide just the right amount of benefits at an affordable price.
If you're interested in learning more about how we can help, contact us at (855) 351-7533. We're here to answer any of your questions about accident medical expense insurance and our other healthcare options.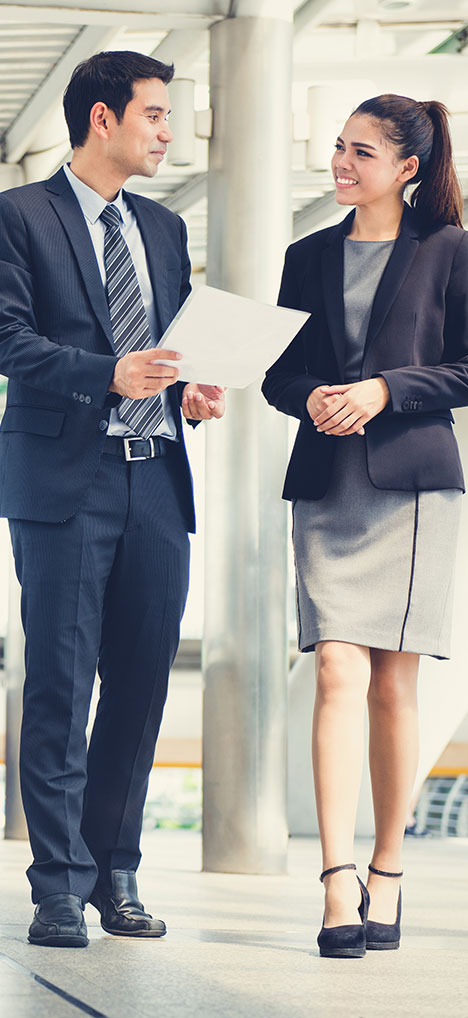 What We Do At Premier Health Solutions
Our team works from a unique model, pairing affordable insurance products with industry-leading member services.
Industry veterans from top insurance and financial organizations lead our team. Due to their experience, they understand many of the pain points that members, small businesses and associations, and agencies experience when managing healthcare plans.
We provide comprehensive, end-to-end services for your small business insurance administration needs, as well as agency support. We've developed high-quality relationships with leading carriers across the U.S. to create affordable and benefits rich plans for today's families. Our value-added benefits also protect members from many out-of-pocket costs.
By focusing on compliance, honesty, and reliability, Premier Health Solutions makes health insurance easier for everyone involved. This is what you can expect when you work with us.
Innovative cost-saving solutions
Accident medical expense insurance pays out cash benefits to help with costs not covered by other plans. It protects families who would otherwise face large amounts of debt or even bankruptcy after a medical emergency.
Our cost-saving tools go beyond this.
When using our insured products, your members also get access to value-added non-insured products. Depending on the plan they choose, they could use:
Discount prescription services to reduce their out-of-pocket costs during long-term care
Direct-to-consumer lab and radiology benefits to save money and time
Telemedicine appointments so they can talk with healthcare professionals in the comfort of their own home
Patient and medical advocacy programs to ensure they're getting the care they need and the products that would most benefit them
Emergency medical air transportation when the unexpected occurs while traveling
Through our carriers and agents, you can also create well-rounded insurance packages that include products like:
Accident, or gap, insurance
Accidental death & dismemberment
Term life insurance
Prescription coverage
Dental and vision care
In our long-standing partnerships with carriers and other care providers, we look to partner with the best. You can learn more about our other insured and non-insured products here.
A concierge approach to member services
Your members matter. From the very beginning of our relationship, we want them to know they're protected in case an accident happens.
Members receive a welcome email and letter from us. The email has instructions for logging into our secure member portal. The letter that arrives a few days later contains their permanent ID cards. Throughout their plan period, members can reach our customer service team by phone Monday through Thursday, 8 AM to 5 PM and Fridays to 4 PM Central Time.
Our online member portal is always available 24/7. On there, your members will be able to:
Review their benefits and account information
Print membership guides and temporary ID cards
Learn more about their membership benefits
Make safe and secure premium payments, with credit card or ACH bank draft
Set up automatic payments for their monthly premiums
Learn about new product options your organization offers
We also send periodic emails to your members. These are branded with your organization's style and logo and detail new programs your members could benefit from.
Dedicated assistance to help you grow
The day-to-day management of healthcare plans can be challenging. If you're a small business, entrepreneur, or membership association that's looking to grow, we can help.
The Premier Health Solutions team focuses on constant technology improvements throughout our business. Our robust analytics programs create detailed reports that let you see exactly how our work is affecting your bottom line. Our member portals are always up-to-date on the latest security and privacy requirements so your members are protected.
Likewise, our team constantly researches the market and records your member's feedback. Your members' concerns and compliments are vital when it comes to building out your benefit portfolio. With our reports, you'll learn:
What benefits your members are using
About any issues that come up frequently
About other complementary products that could help members based on their current usage
Our team will work with you to expand your portfolio based on this feedback and the competitive landscape. With expert pricing assistance, you'll remain competitive. Your members will get valuable care that matches their budgets.
Finally, we can easily add these new products to your current portfolio and manage enrollment.
Reliable support for your agency
At Premier Health Solutions, we have long-standing partnerships with agents across the U.S.
We support the work you do by offering flexible and affordable insurance products. Additionally, we offer full-service commission management. Our system manages calculations and funding, and provides detailed statements. Agents receive competitive commission rates with fast, frequent, and reliable payouts.
Further, we can help manage the more time-intensive aspects of plan management like:
Member fulfillment
Enrollment processes
Online member portal
Billing support
We're here to support your ongoing success. Your own dedicated customer service representative is available if you have questions. Our team provides custom-branded materials and brochures that can help with your marketing efforts. Likewise, agents have access to training and licensing materials.
Reliable customer support services
Too often, health insurance members struggle to talk to a live person. At Premier Health Solutions, we know this direct human connection is important. Reliable, honest, and education-focused customer service makes a real difference for your members when it comes to overall value.
Our customer service team is ready to help by phone Monday through Thursday, 8 AM to 5 PM and Fridays to 4 PM Central Time. Members can also access their benefits information online, whenever they need to from their phone or computer.
We also send members periodic nurture campaigns about new programs, discounts, or services they could benefit from. These are branded with your organization's logo and style.
Your Accident Medical Expense Insurance Options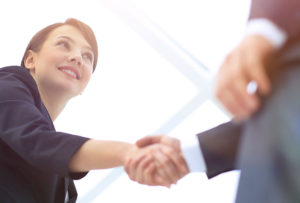 Our long-term success at Premier Health Solutions comes down to one thing. We simply do things the right way—for our customers and your members.
We're committed to making healthcare more accessible for everyone. By offering innovative and cost-effective solutions for today's families, we're making that happen.
Speak With a PHS Representative
PHS Privacy Policy - https://mu.staging.premierhsllc.com/phs-privacy-policy/